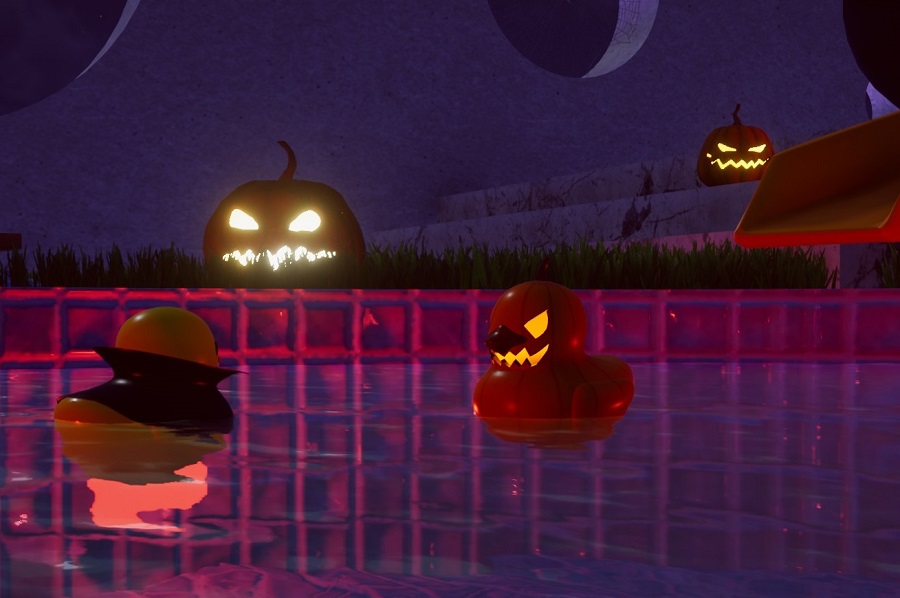 Placid Plastic Duck Simulator Halloween Event
Posted on October 26, 2023 by Aywren
Have I really never written about Placid Plastic Duck Simulator? I've been seriously slacking on my blogging, I know, but this is an outrage! Let's fix that right now.
I've been playing Placid Plastic Duck Simulator on and off since early November of last year. During this time, I've picked up all of the supremely cheap and affordable DLC, earned all but two achievements (which is not a usual thing for me to chase, but I have in this game), and am only missing two special duck unlocks. Overall, I've put almost 50 hours into the game, which is impressive for me.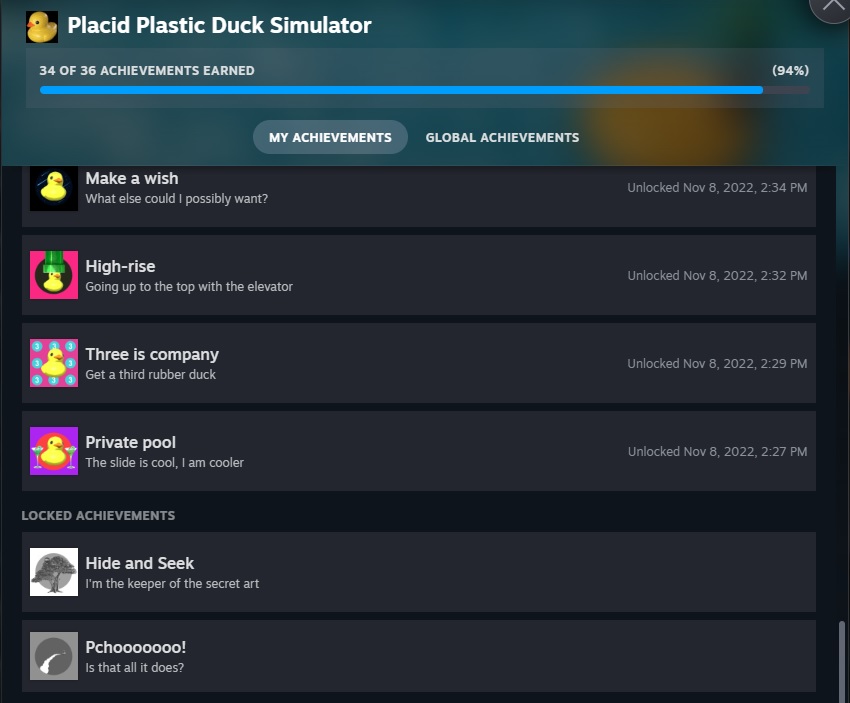 Placid Plastic Duck Simulator is a truly idle game in which you "collect" rubber duckies in relaxing environments. While you have no control over the ducks, they can interact with each other if they happen to fulfill the proper criteria. Things in the environment can also randomly happen to your ducks over time – I won't say anything more because that would be spoilers.
The devs sometimes launch holiday events that include special unlockable ducks. They did this for Christmas, for the game's birthday, and are currently holding an event for Halloween. Once you unlock the event ducks, they remain in your collection even after the event is over. I've heard that if you play multiplayer with people who have the event ducks, you can earn them after the event finishes as well.
Seeing that Halloween is one of my favorite holidays, as soon as I heard about the event, I rolled a new pool. There are three event ducks to unlock and new spooky decorations around the starter stage, Infinity Cool.
Good times with a fun game.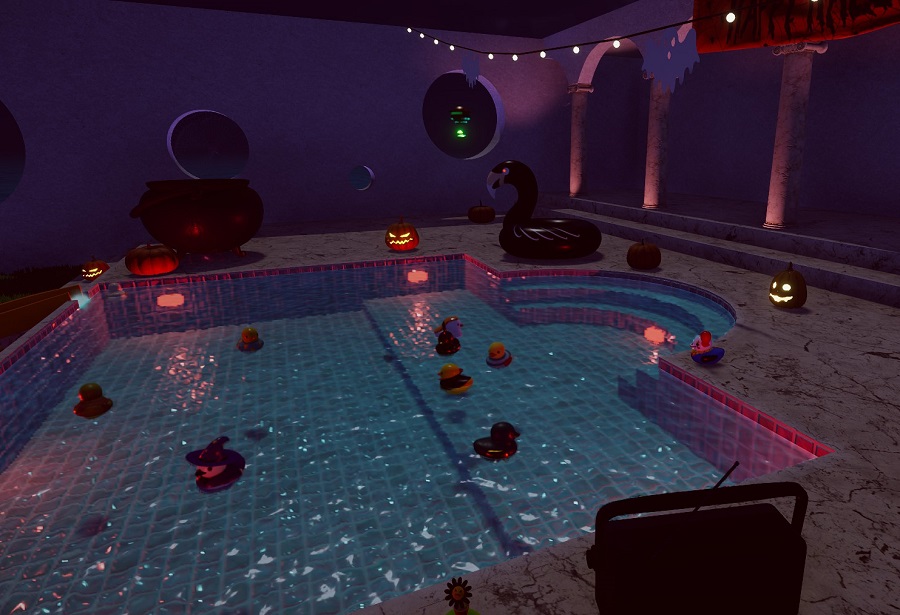 Now I just have to figure out how to unlock the remaining couple ducks I'm missing.
Comments