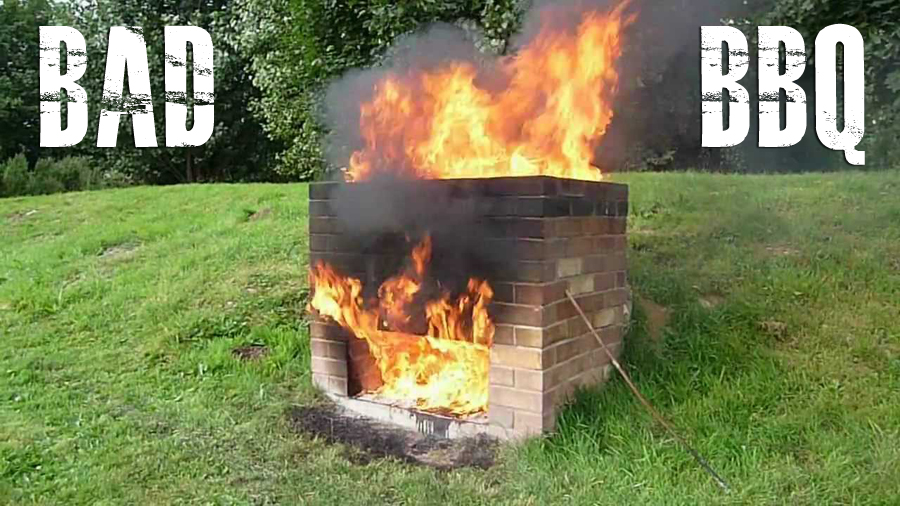 FFXIV: Tales from the Duty Finder – Bad BBQ
Location: Amaurot, Expert Roulette
Guys, can I just say I really do not like Amaurot as a dungeon to start with. I think it has really cool story/lore aspects, but the final boss in particular leaves me with shaking hands. The fact that you can so easily fall off that platform, I absolutely loathe – I did it my first run and still have done it once or twice since.
So, this already was gearing up to be an interesting run.
Syn has been tanking lately because she's not so keen on healing PUG tanks who want to rush Expert dungeons. Kinda like this guy. So she was on tank, I was typical DPS and we picked up a cross-world buddy as a second DPS.
The PUG healer we got was named Bbq (+odd last name). That was enough to make me concerned on zoning in. Syn did an inspection later and noted that the guy was kitted out in full crafted end-game gear, and only had White Mage to 80 (with a couple of other low level jobs). This sang to me of a jump potion healer.
This was not his first time running the dungeon, either, as we got no notification of it at the start. Nor did he get a mapping achievement at the end.
So BBQ's gear was fine. His understanding of how to heal and survive mechanics was not.
Regen before pulls. Medica II spam constantly. Maybe a Cure 1 (yes, Cure 1) here or there. Oh, I did see him use wings every now and then, and he did know what Benediction was, because he used it on himself after I rezzed him.
And oh… did I rezz. I think this was the most I've rezzed in a 4 player dungeon ever.
I was running Red Mage, and while I don't want to pat myself on the back, if there had not been a second player who could rezz in this run, it just would not have been possible to clear it.
We get to the first boss. BBQ stands in stuff, doesn't hide behind meteors, and runs around like a chicken with his head cut off during major mechanics. I had to rezz him at least twice, maybe more, that I remember. He also couldn't keep the rest of us alive, so I was healing myself and others frantically. Even Syn, as a tank, was healing BBQ!
I thought to myself: Well, that's a tough boss if you don't know mechanics. So I let it go. But I already had concerns about the last boss in my mind.
We get through the trash and the second boss without too much controversy. He actually did cast stone a bit on the second boss after he realized no one was getting hurt during the burn-down DPS phase.
Trash progression wasn't wonderful, but not terrible, mostly because Syn did not dare to pull big. Both DPS knew how to dodge mechanics, so it was mostly up to BBQ to keep himself healed after standing in stuff.
The final boss, though. That was where it all went out the window.
BBQ fell off the platform over and over. He stood in the lasers and died. I rezzed until my MP was dry, and we still ended up wiping the first time because I eventually died to not being able to heal and rezz and DPS all at the same time.
And of course, this is when BBQ had something to say. The only word he said the whole time. A complaint to the fact he fell off the platform the third time that fight.

Yeah. That's real class right there.
We were actually fairly nice to him, even offered him suggestions on staying alive.

But I was starting to really doubt that we'd be able to beat this fight without vote kicking him. Still, we gave it another go, though I told Syn, if we couldn't do it the second try, it might not be possible.
Again, it was a rezz fest from me. Again he fell off and died over and over. But somehow… somehow… we beat it.
But do you want to know what really steamed me?

That's right. The minion dropped and BBQ got it. I didn't need the Shoebill, but I rolled in order to give it to someone else in the party that needed it. BBQ certainly didn't deserve it.
Not only that, but after checking with everyone, BBQ did not give a single one of us a commendation. Not even the person who rezzed him over and over again.
To say I was annoyed was an understatement.
Anyhow, we told the story to our LS and FC, and once cooled down, I resolved to write this post. The rest of the weekend, whenever we had a rough PUG member, the response was "At least it wasn't BBQ."
Comments